City Bags
Louis Vuitton
To celebrate the publication of Louis Vuitton's City Bags: a natural history, Manymany has put technology to work to produce poetry. The display draws on the original approach adopted by the publisher of the book, where the history of Louis Vuitton handbags is depicted using archival documents, along with illustrations and drawings very much like those in naturalists' guides. Through the use of 3-D printing processes, 9 handbags hung on the tree are transformed by a video-mapping technique that highlights their (bio)diversity, while the background hints at their origins and uses by means of retro-projection. The overall effect is enhanced by a design incorporating special audio effects.
Basically visual and founded on the principle of a video projection onto white space, this technique serves to demonstrate changes in the design concepts over time, highlighting the Speedy, Papillon, Alma and Lockit icon families. The projection serves to present various ways of finishing the same handbag, drawing on documents from company files and illustrations by Martin Mörck, right up to their different contemporary versions.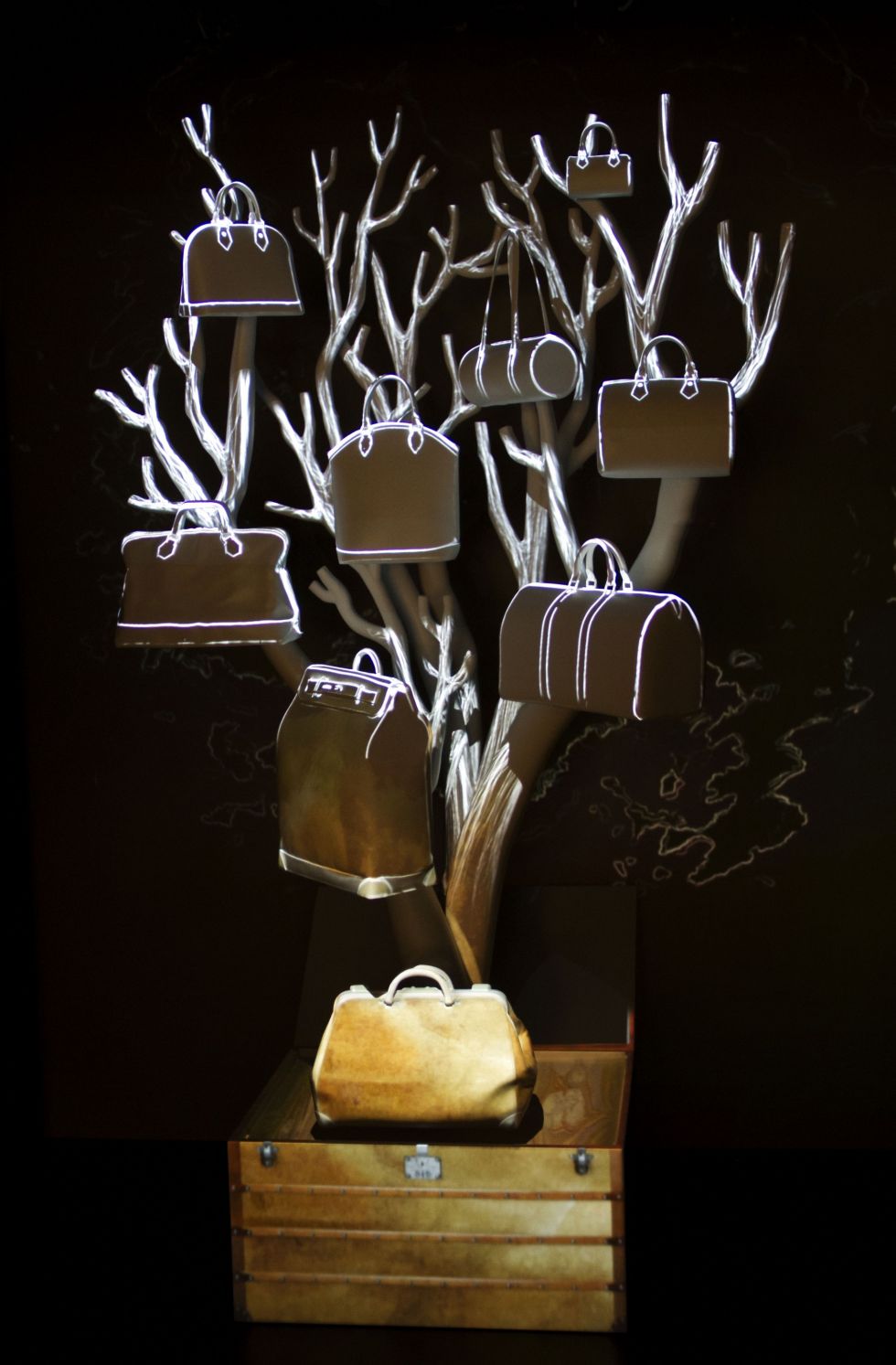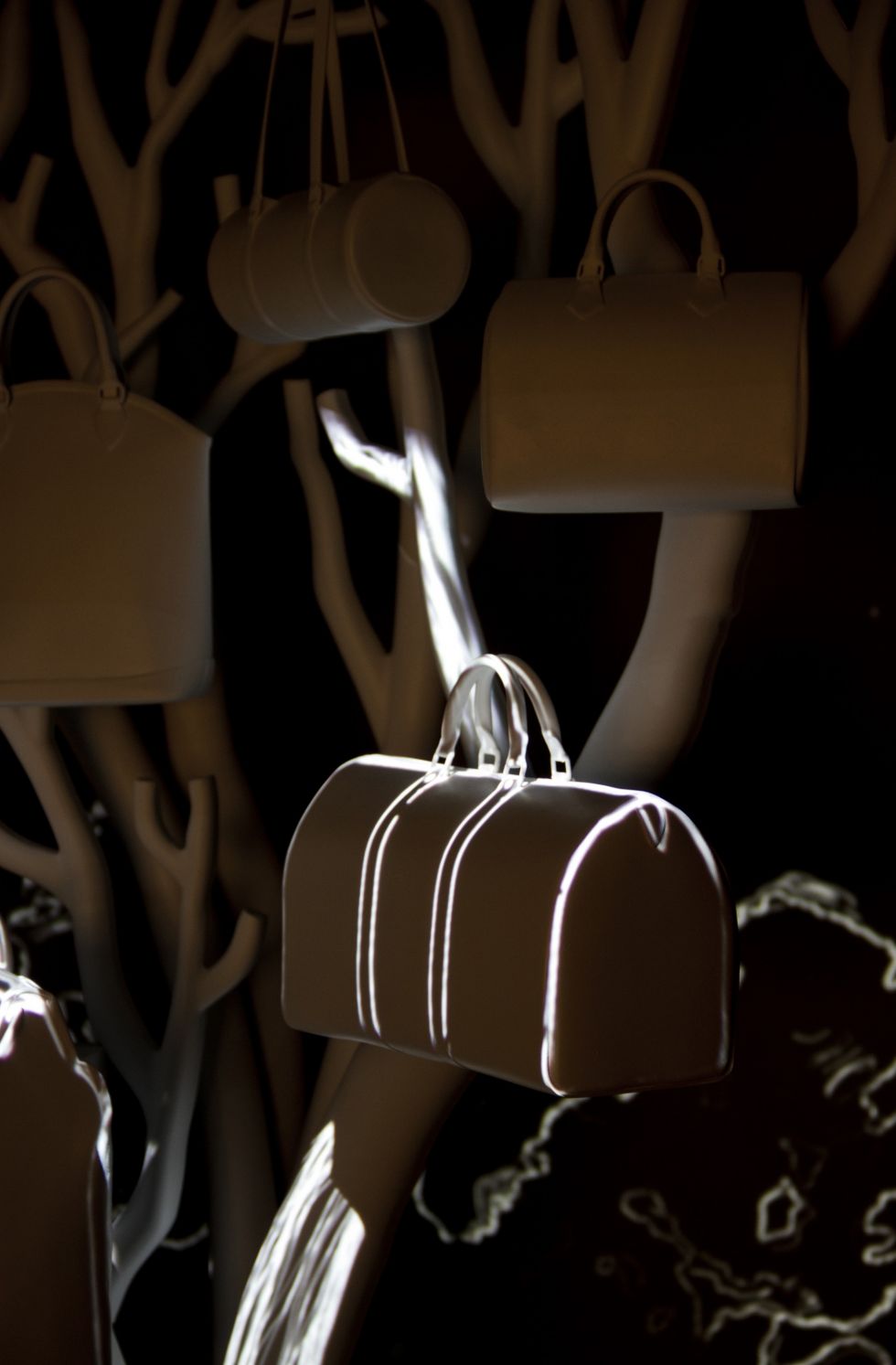 Fresque
The escalator in the Champs-Elysées store offers an opportunity to show off the full range of the family history of the handbags: the station in the escalator provides customers with a chance about 1 minute long to appreciate how the handbags have evolved.
Paper invitation